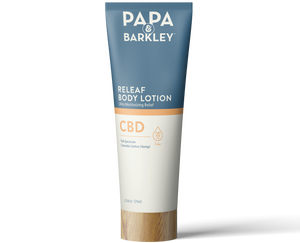 More than just a moisturizer.
This body lotion combines the powerful effects of fresh-pressed hemp rosin with the hydrating agents in jojoba oil, shea butter and mango seed oil. Enjoy the clean, citrusy scent and smooth application to help calm minor irritation and leave skin feeling flawless. 
Perfect for post-workout soreness and chronic aches.
Moisturize and find relief from your head to your toes with this CBD Releaf Body Lotion.
Made from:
Fresh-pressed Hemp Rosin
Jojoba oil, Shea Butter, and Mango Seed oil