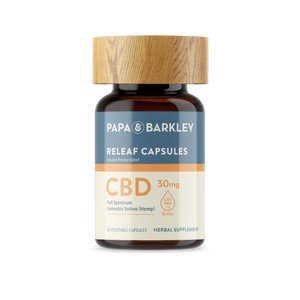 Ideal for better sleep, calm mood, and relaxation.
These CBD Capsules are made from simple, all-natural ingredients grown on Colorado farms, this precise, full-strength 30mg single-dose capsules offer whole body relief. Take one (1) vegetable capsule, preferably with food. Repeat as needed. 
Made from:
Hemp extract and coconut oil, and formulated without chemicals or solvents.
Gluten-free, soy-free, and vegan.